P

olySoft is a specifically designed product for wet area surfaces and children's playgrounds, where comfort and safety are paramount. PolySoft is manufactured using a combination of flexible and durable coloured polyolefin granules and an aliphatic polyurethane binder specifically formulated to meet strict quality guidelines. Poly- Soft can be applied over various substrates including concrete, rubber and crushed rock.
Common Uses for Polysoft
◊ Indoor and outdoor playgrounds
◊ Day care centres
◊ Theme Parks
◊ School play areas
◊ Pathways
◊ Aged care facilities courtyards
◊ Pool surrounds - domestic & commercial
◊ Interactive water features
◊ Splash pads/water parks
◊ Roof tops
◊ Public shower floors
◊ Gym flooring
◊ Sports courts
◊ Golf course walkways
Why PolySoft? The Key Benefits...
◊ Impressive design options with an extensive palette of colours that can be mixed and matched
◊ Resistant to degradation and fading, even in the harshest sunlight
◊ Soft, comfortable and safe for bare feet, yet tough and durable
◊ PolySoft will stay cooler underfoot than most surfacing
◊ A high level of slip resistance
◊ Easy to maintain, hygienic and non-toxic
◊ PolySoft particles are 100% recyclable with 40% originating from natural sources.
◊ Comprehensive manufacturer's warranty
◊ Can be trowelled onto vertical surfaces
◊ High chemical resistance
◊ Installation by approved contractors.
PolySoft's colour range has been carefully selected to provide an unlimited choice of striking combinations for pool surrounds and water play areas. The unique combination of the soft texture of PolySoft and the natural colour range, gives designers, architects and all involved, the freedom to create areas that are aesthetically pleasing and safe underfoot.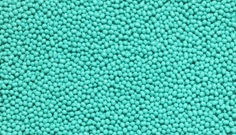 Crystal Blue Morning Sky Viridian Jade Breeze Liquid Turquoise
Arctic White Alabaster Ash Granite Midnight
Desert Tan Silky Oak

Purple
Sunrise Burnt Amber

Sunset Fire Nullabor Vermillion